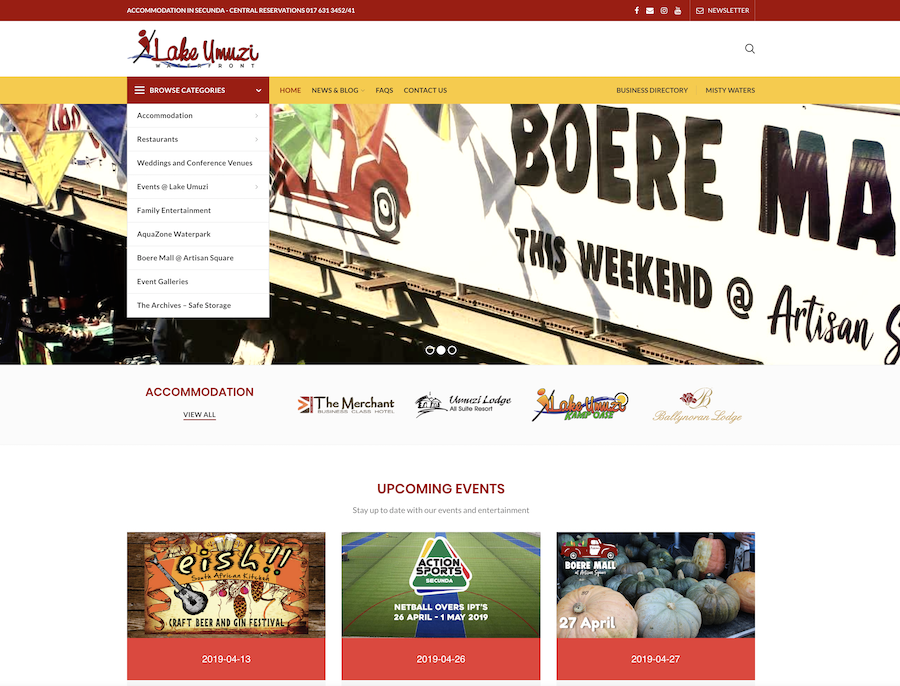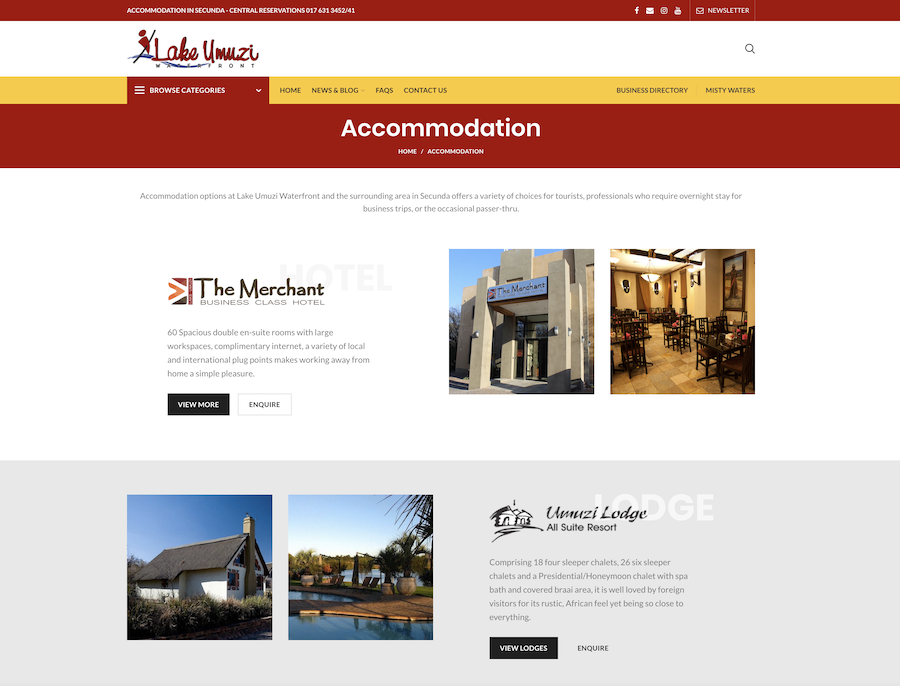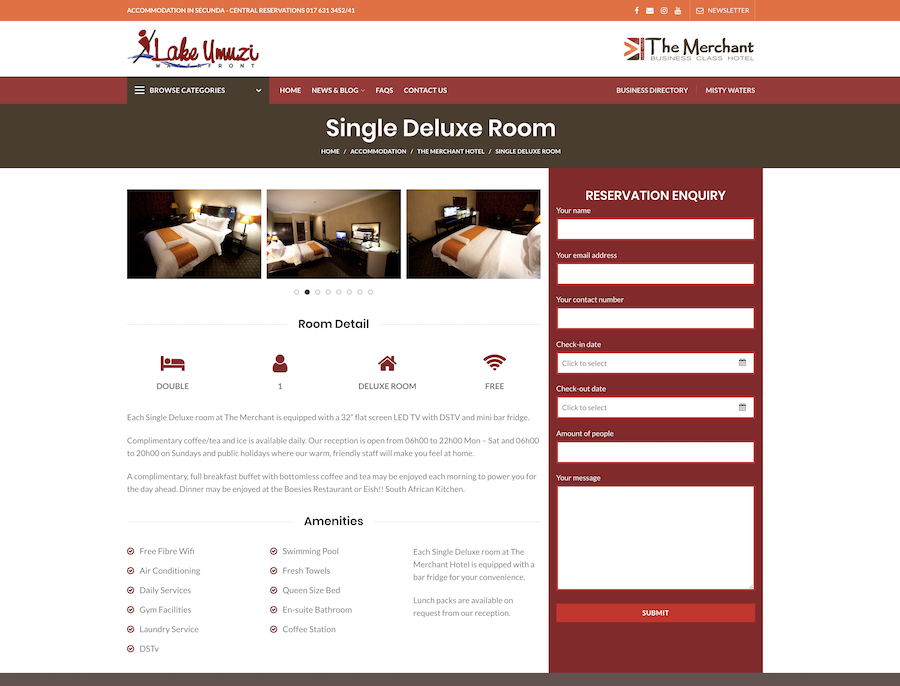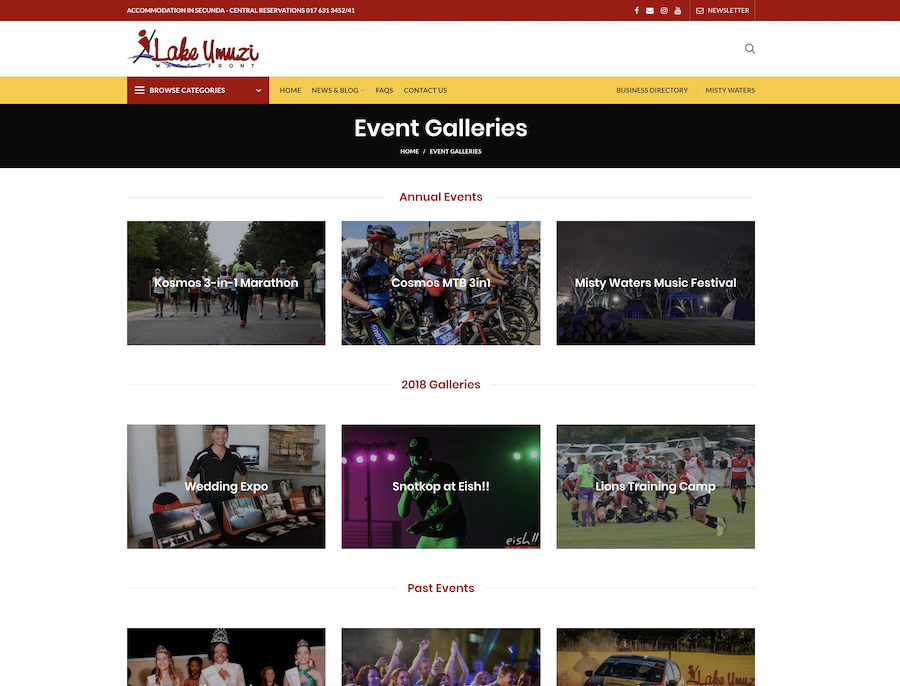 Lake Umuzi - Secunda
Website Development and Hosting
Lake Umuzi's website development was a very interesting task for us as it required the conversion of content from a Joomla CMS over to the WordPress CMS.
The brand offers a variety of options in the accommodation industry in Secunda, Mpumalanga, whilst also serving the immediate and surrounding with a variety of entertainment options.
What we love about this website and the management of it alongside their team on the ground, is that is isn't just one thing. It is a booking enquiry website, it promotes the businesses at the Lake Umuzi Waterfront and each year they have a variety of events taking place. It offers value to traveller to the town of Secunda as well as the local community. It is business orientated but also fun.
From a rich media perspective they have a great team that produces unique content pieces complimented with great visuals in the form of photos and professionally produced videos.
We are proud to be the developers on this brand and offering them our hosting and email hosting services.
| | |
| --- | --- |
| Brand | Lake Umuzi |
| Website | LakeUmuzi.co.za |
| Services | WordPress and Custom Development, Hosting, Email Hosting |