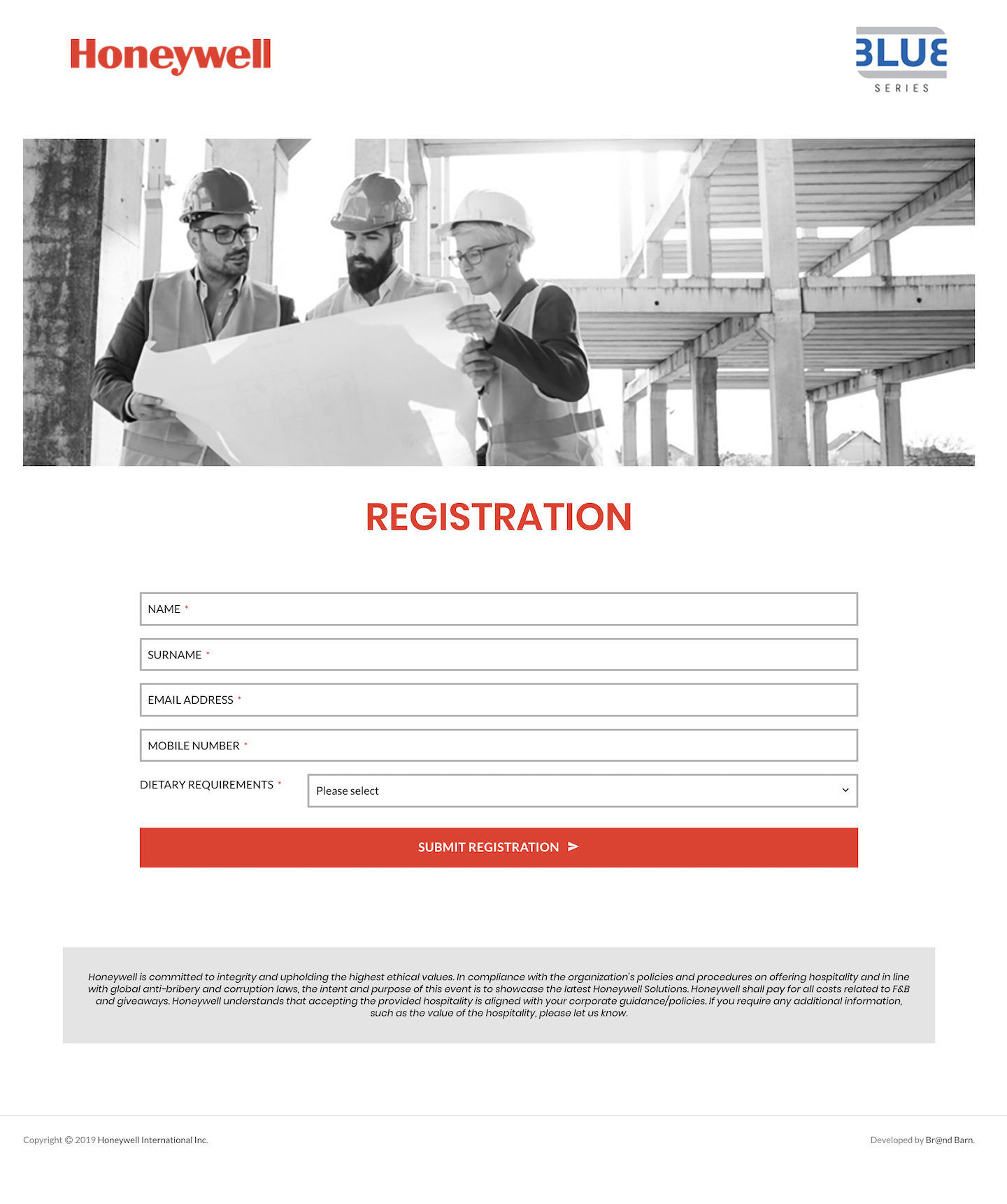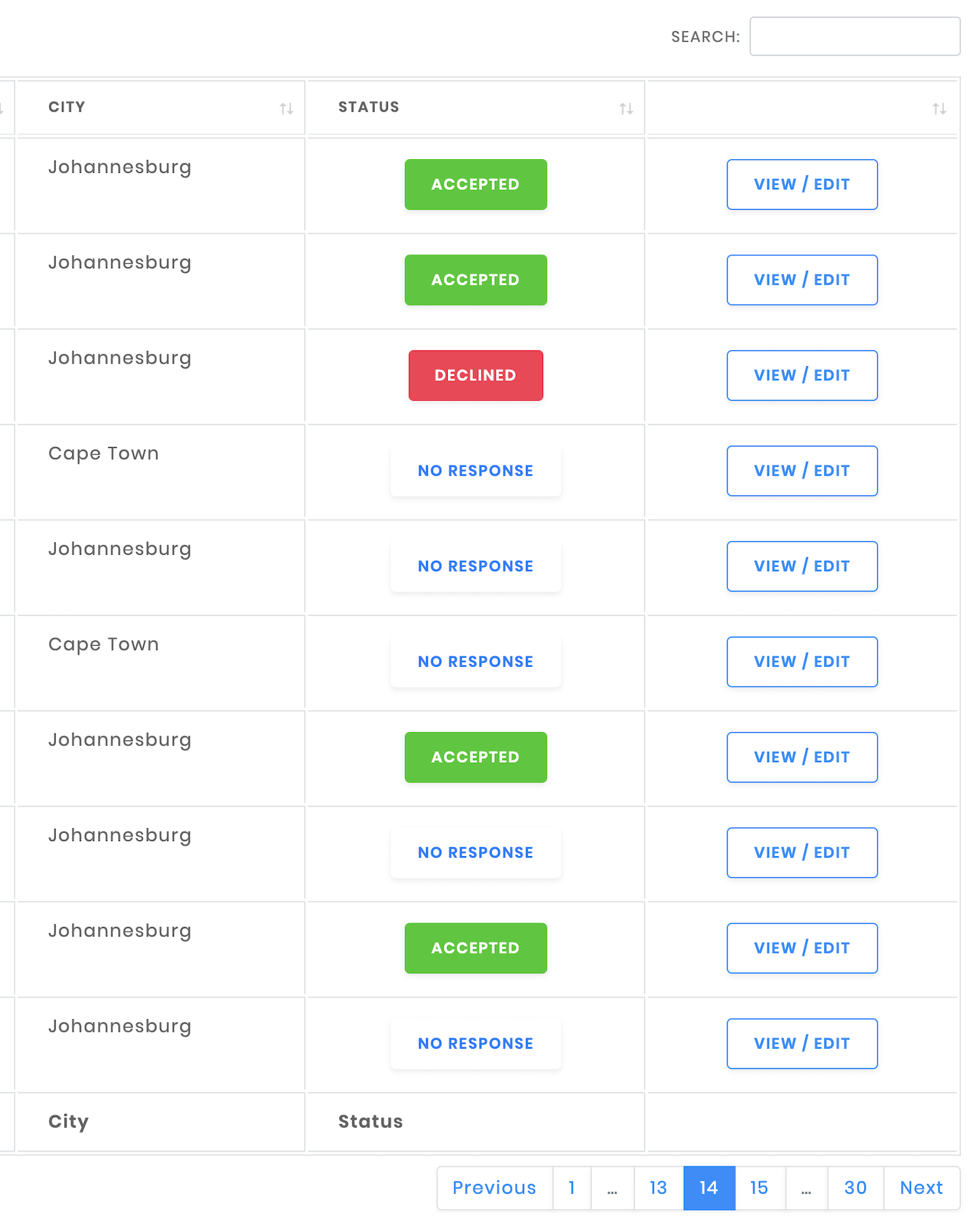 Honeywell SA Events
Event Registration
Honeywell South Africa needed a service that would manage and track not only their email invitations for two events in South Africa, but they also needed a view of the registrations.
We provided them with a service and managed the process to send out the invitational emailer, track the registrations and status which in turn provided them with a view of what the attendance would be upfront.
What is great about this solution is that traditional invitations in South Africa is normally a manual process which can because a burden if you have 300+ invitations to process.
By implementing our system the brand had a summary view of the anticipated attendance per city and could plan their catering in advance.
| | |
| --- | --- |
| Brand | Honeywell SA |
| Commissioned by | Weber Shandwick |
| Services | Custom Development, Hosting, Email Campaign |