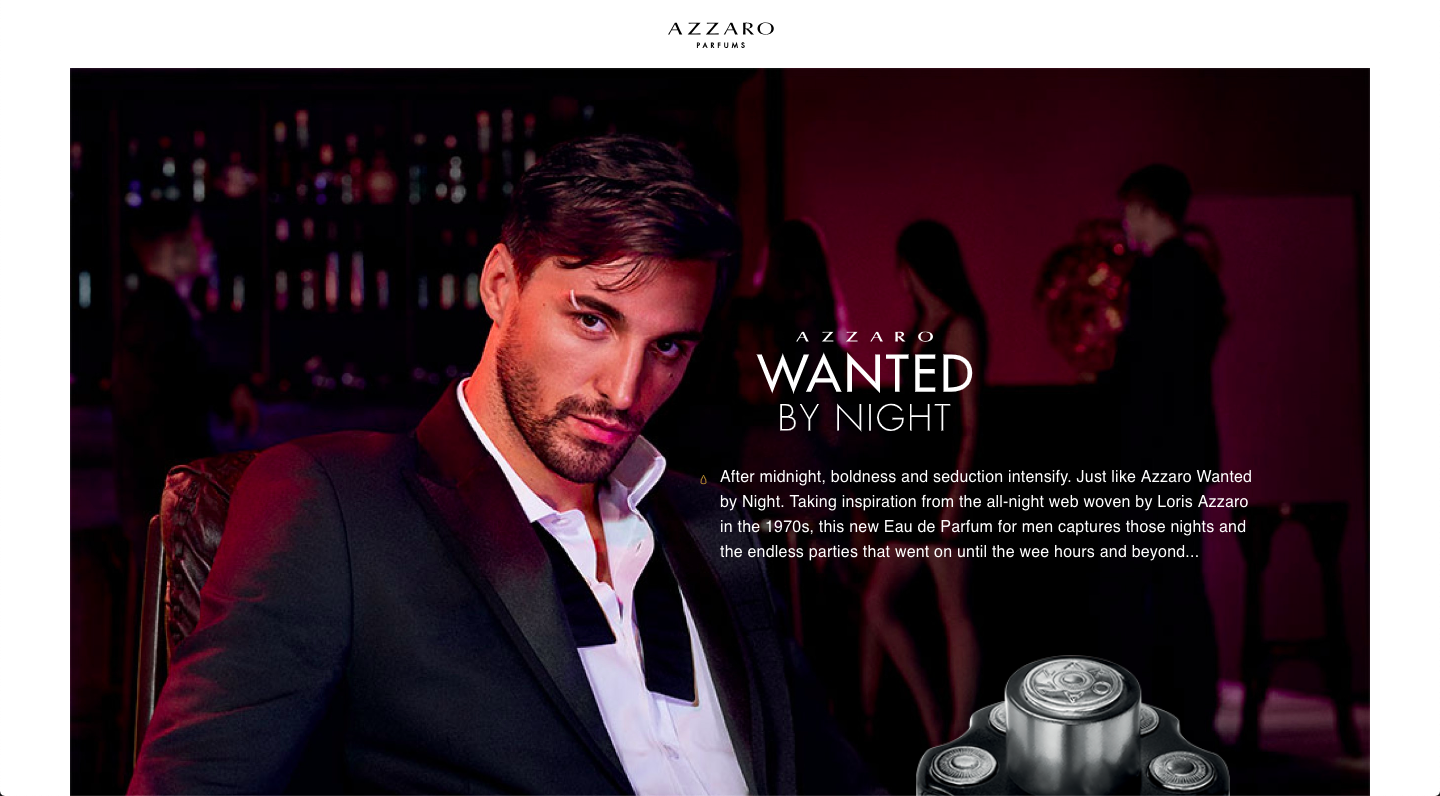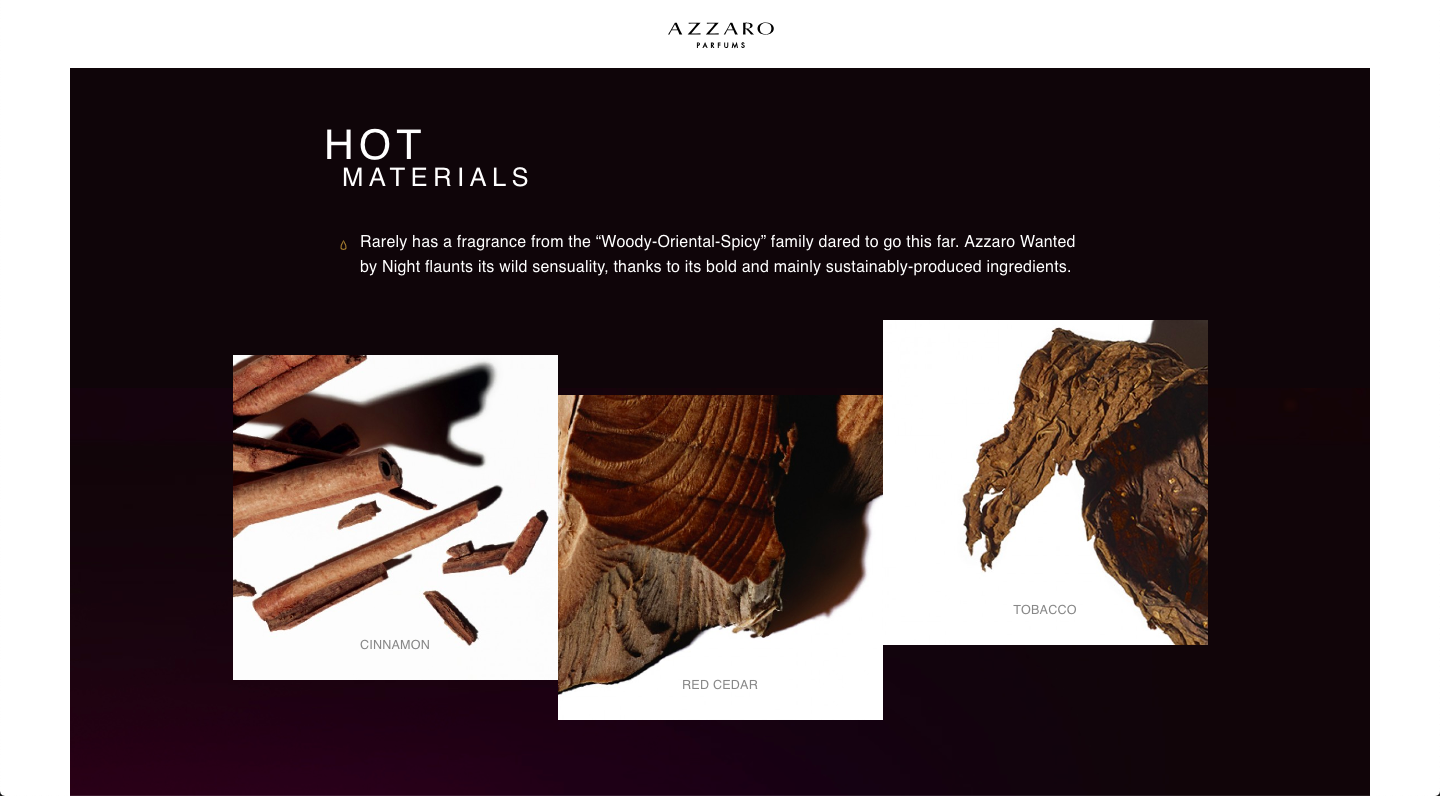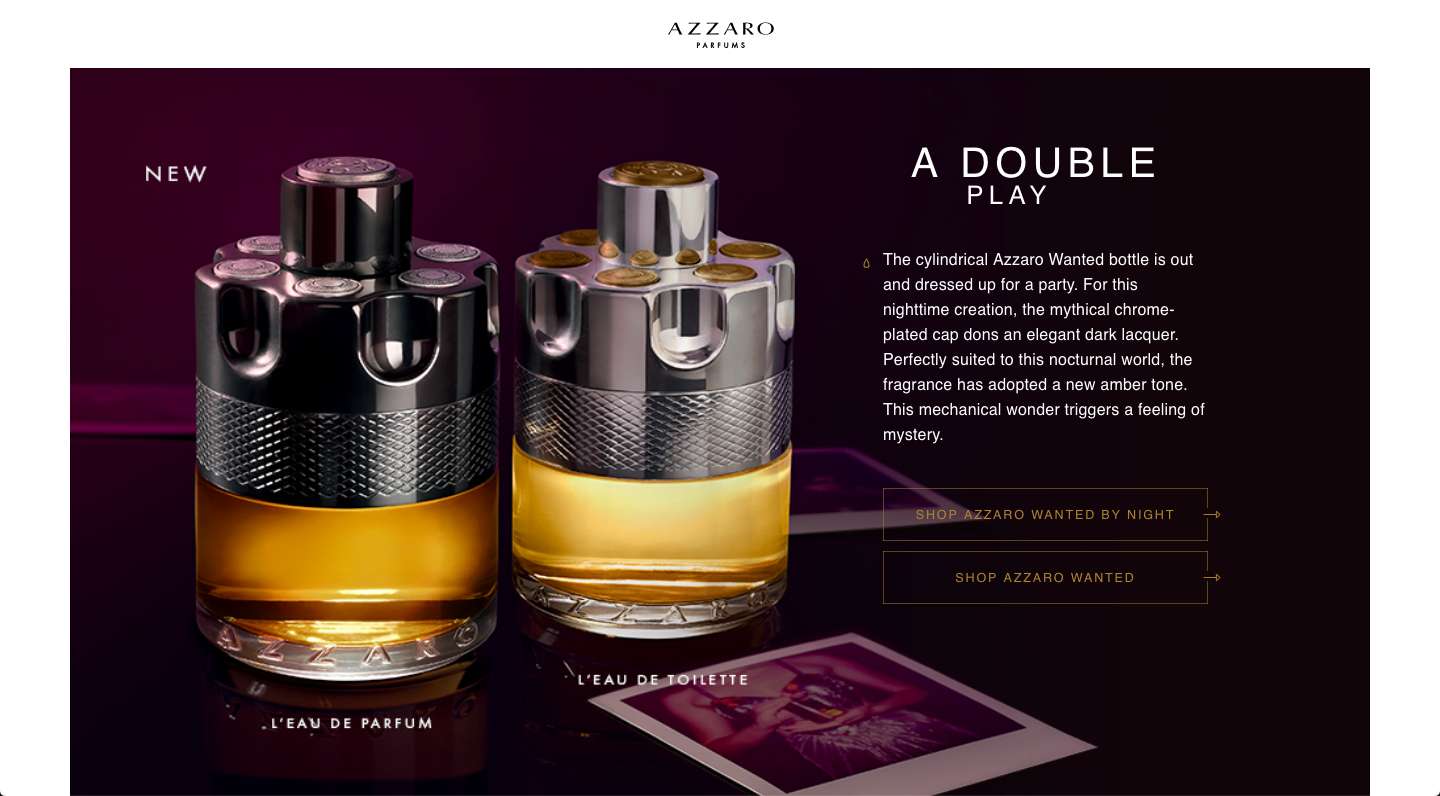 Azzaro
Wanted by night
The Azzaro Microsite was developed based on the international version to enable Clarins to introduce the product on Edgars.co.za.
What made this a fun project for us was that the original development was done with Vue.js and the microsite had to be integrated as a page into the Magento eCommerce framework. Maintaining the mobile view was another area which needed to be considered and delivered on.
Our past experience with Magento websites assisted us to navigate through the potential potholes with ease to deliver a solution that could showcase the brand's product within another brand's corporate identity in harmony.